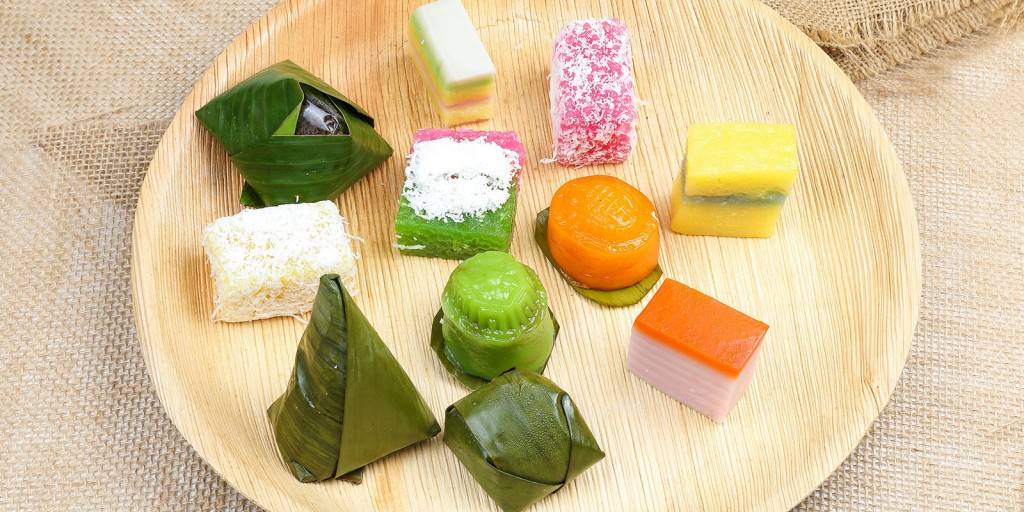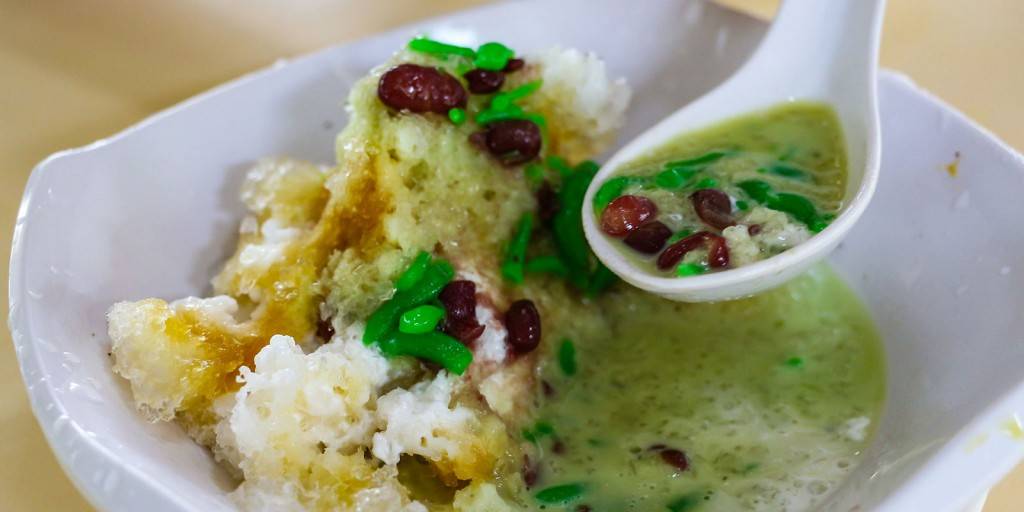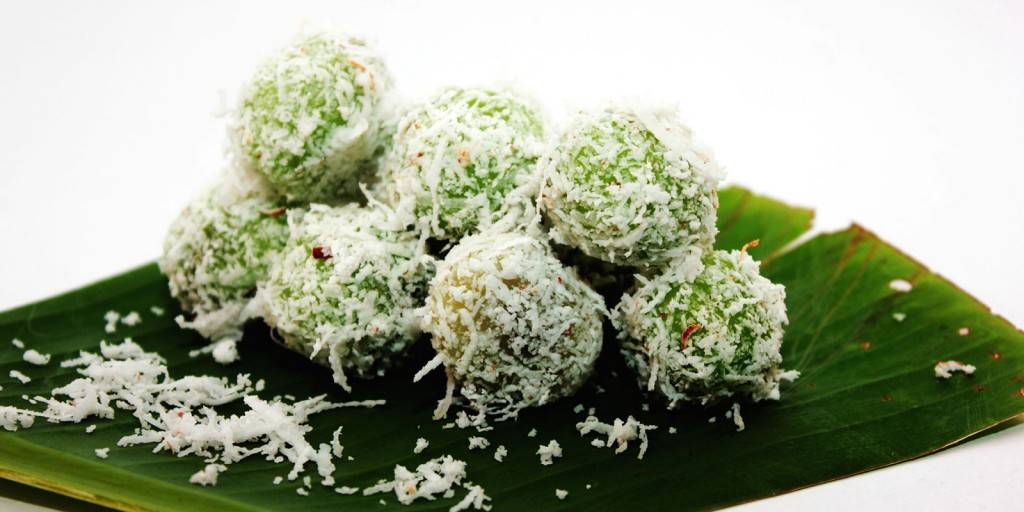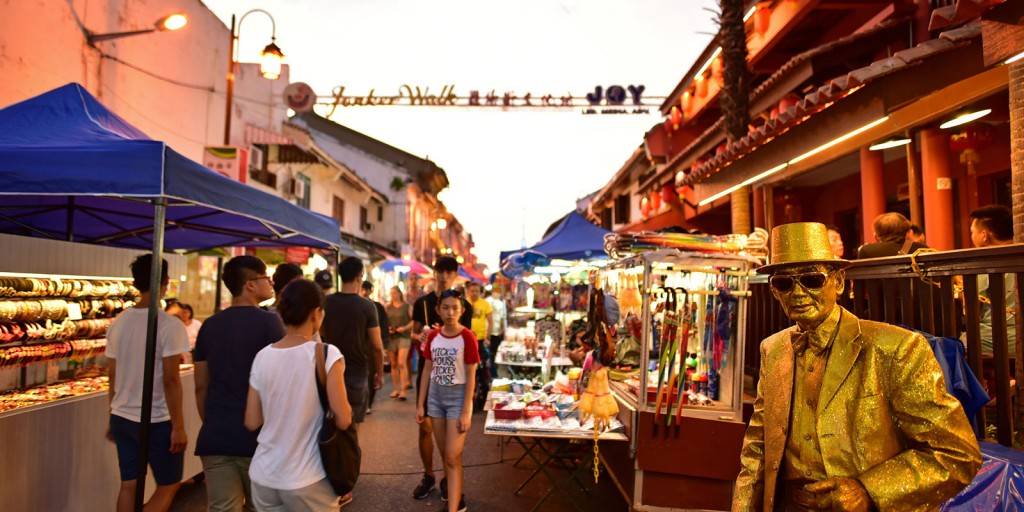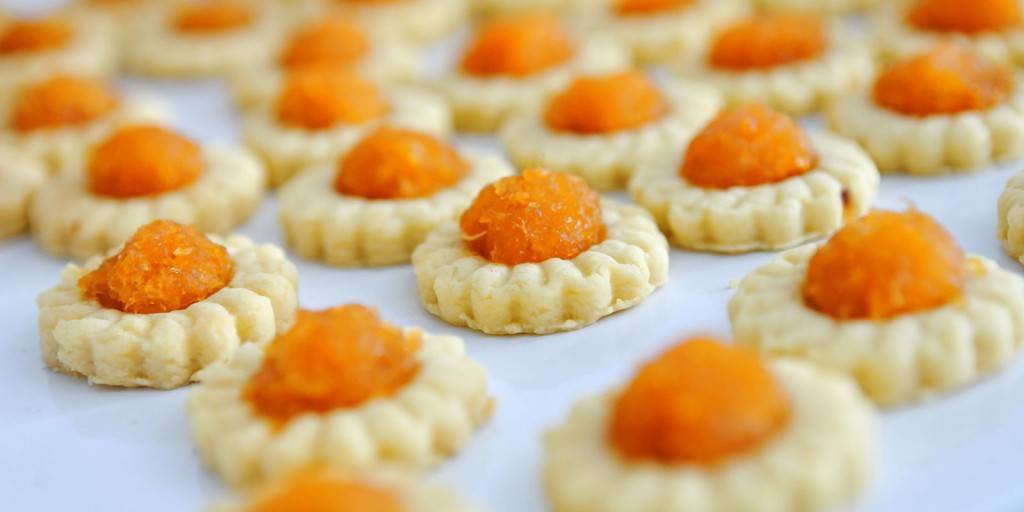 Local Food & Snacks
Malacca is a popular getaway destination in Malaysia, particularly for its historical and tourist attractions. Dubbed as a UNESCO World Heritage Site, the vibrant and historical city is also abundant with a variety of food.
Note:
Advanced transportation arrangement is required. Kindly contact our concierge for details.
Transportation rates are different depending on the number of locations or sites to visit and time required for the trip. Minimum pax required per trip is 2 pax.
BABA CHARLIE NYONYA CAKE
Baba Charlie Nyonya Kuih was established in 1988 in Melaka. Operating in a traditional wooden house located in a tiny alley opposite the Masjid Tengkera. Baba Charlie Nyonya Cakes is a special place in Melaka that offers authentic Nyonya desserts. This is not a restaurant but a housing selling all types of Nyonya kuih for takeaway only. You will find onde onde, love letters, dodol, kuih koci, kuih talam, kuih lapis, kuih dadar, pineapple tarts, kuih Koo merah, etc.; all are fresh, tasty and yummy. Desserts have vibrant colors and exquisite presentation.
Address: 72, Lorong Tengkera Pantai 2c, Kampung Tengkera Pantai Dua, 75200 Melaka, Malaysia
Operating hours: 10.30am – 3.00pm Daily (Thursday Off)
KEDAI KOPI CHUNG WAH – CHICKEN RICE BALL
One of the Malacca's most celebrated dishes is chicken rice balls and Kedai Kopi Chung Wah, a coffee shop is specializing in this delight. Delicious, moist and tender chicken is served with soft ping pong ball sized rice balls together with flavoursome chilli sauce. A must try in Jonker Street!
Address:18, Jalan Hang Jebat, Malacca
Opening hours: 07:30 am until 03:00 pm
CAPITOL SATAY CELUP
Satay celup is one of Malacca's signature dishes, so no trip is complete without savouring a taste! With piping hot aromatic peanut and wide assortment of skewered meat and vegetables, Capitol Satay Celup is one of the best eatery to go to for a satisfying experience of Malacca's proud culinary heritage. Satay celup or 'steamboat satay' is a dish where raw or semi-cooked meat and vegetables on skewers are dipped into a hot pot of thick, spicy peanut sauce. There are over 80 types of skewered seafood and vegetables, such as chicken, cockles, abalones, fish balls, cuttlefish, and mushrooms, vegetables, quail's eggs, shrimps, and fried bean curds – truly, something for everyone.
Address: 41, Lorong Bukit Cina, Malacca.
Opening hours: 05:00 pm – 11:00pm
KLEBANG ORIGINAL COCONUT SHAKE
Coconut shake is famous dessert drink in Melaka, a drink created by blending coconut flesh and coconut water together with some ice cubes.A special version came with a scoop of vanilla ice cream on top.This tropical concoction taste sweet and creamy. Perfect drink for a hot day and to combat the heat! At the stall, they also also serve nasi lemak packets, curry puff and popiah just in case you feel like munching on something while having your coconut shake.
Address: Along Jalan Klebang Besar (next to Caltex Petrol Station)
Opening hours: 12:30 pm – 06:30pm daily (Friday: 02:00 pm – 06:30pm)
NADEJE CAKE SHOP
Established in 2006, Nadeje Cake Shop is famous for its unique handmade mille crepe that taste flavourful and satisfying all on its own. Nadeje prides itself on its quality fresh ingredient used to make their cakes. Nadeje's recipe has been refined over years to provide the best taste and quality to their customers. The cake shop also offer handmade lasagna and other tasty cakes and desserts.
Address: G-23B, EG 4 & EG 5, Ground Floor, Mahkota Parade, 75000 Melaka.
Opening hours: 11:00am – 10:00pm daily
JONKER 88
Jonker 88 is located along the busy Jonker Street, and is very popular among tourists.
It is a modern kopitiam that is famous for its creamy and satisfying cendol and durian cendol.Cendol is a kind of dessert made from rice flour served with ice-shavings, red beans, and drizzled with a generous amount of coconut milk and palm sugar syrup. Besides cendol, Jonker 88 is also famous for its scrumptious Nyonya Laksa.
Address: 88, Jalan Hang Jebat, 75200 Melaka, Malaysia
Operating hours: Open daily; 09:30 am – 05:30 pm
SAN SHU GONG
San Shu Gong (???) is a local delicacy shop in Jonker Street, Melaka. It is situated just at the entrance of Jonker Street and can be easily identified from far as its four-storey building is painted in red. You can find almost all sort of local delicacies such as dodol, sweetheart cakes (or wife cakes), black sesame biscuits, melon seed biscuits to rice bean cakes, chicken biscuits, pineapple tarts and much more. Lao Qian Ice Cafe is also located inside San Shu Gong and sells local snacks and drinks such as cendol, coffee and tea. The shop even sells imported Pringles potato chips at cutthroat prices! You can easily get these imported Pringles from the Cold Storage and local snacks at a cheaper price.
Address: 33 Jalan Hang Jebat, 75200 Malacca Malaysia
Opening hours?Mon-Thurs (09.00 am – 6 pm), Fri-Sun (09.00 am-10.00 pm)